Sustainability
Rotterdam encourages sustainable initiatives. The Eurekaweek is eager to contribute to these efforts. Both during the week itself and in the preparations of the week, we strive to opt for the greenest and most sustainable option. We do this in collaboration with sustainability organisations within EUR, as well as external partners. We have already taken some big steps towards making the Eurekaweek more sustainable and are determined to keep on making improvements.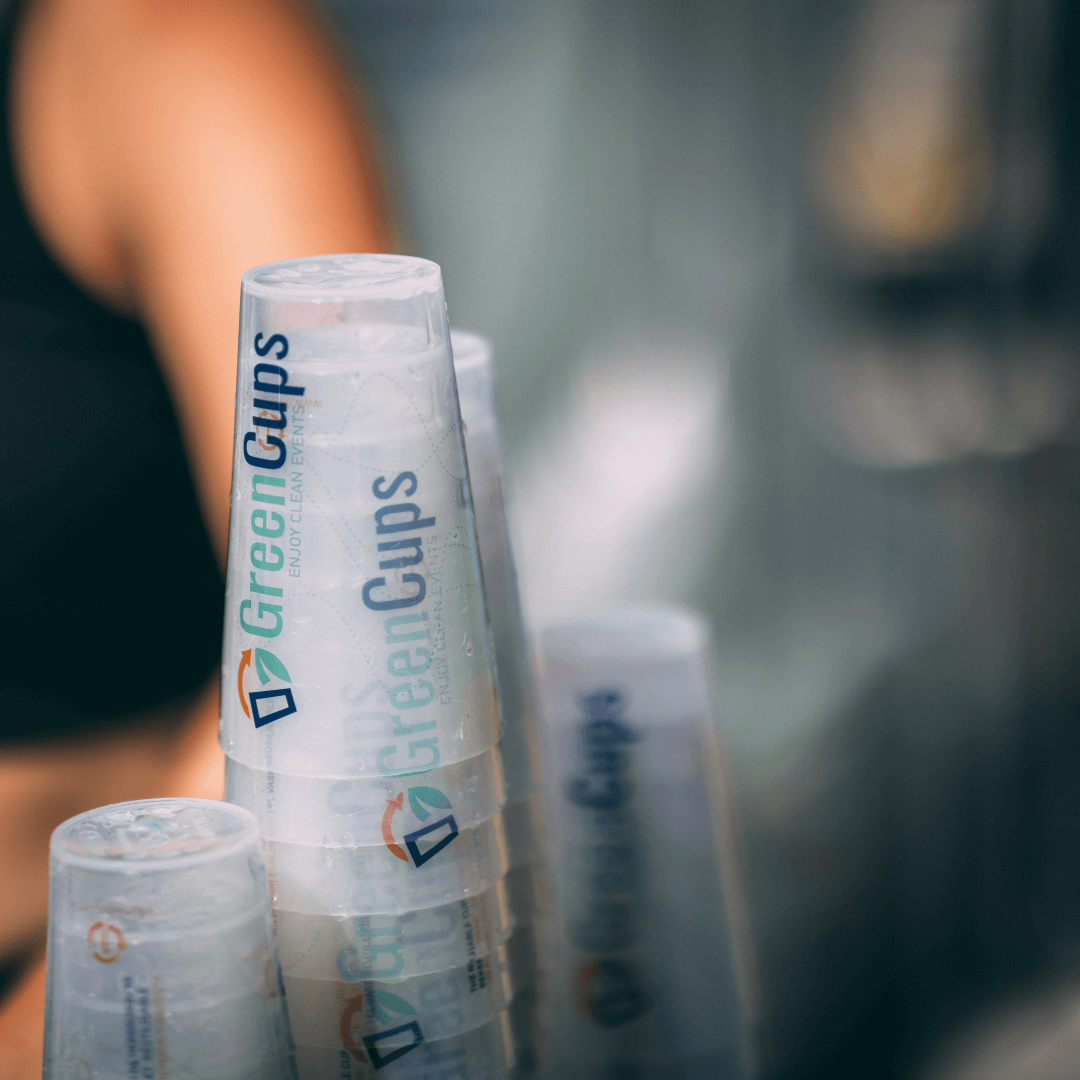 Our Initiatives
During the organisation of the Eurekaweek, we have incorporated sustainability into our preparations. Throughout the year this page will be updated on our sustainable initiatives for the Eurekaweek of 2023.
No Flyer Policy
We have prohibited associations and partners to hand out flyers during our event. Wherever we do allow flyers, for example in the guide & participant bags, the flyers have to be FSC-certified.
Digitalisation
To compensate for this loss of marketing, we will significantly increase our online presence by, for example, making the app a central element of the week and sending information by e-mail.
Vegetarian Meals
Vegetarian food will be the standard at every official event and also at all Eurekaweek-related association events.
Water Bottles
All participants, guides and volunteers will be provided with a reusable water bottle at the start of the Eurekaweek. These water bottles are made from sugarcane and are climate positive.
Hardcups
To reduce the amount of single-use plastics, we will be implementing a reusable hardcup system. Deposits will be paid upon buying a drink and refunded when a hardcup is returned.
Ponchos
In case of rain during the week, we will have sustainable and reusable ponchos available. These ponchos are also made from sugarcane and are climate positive.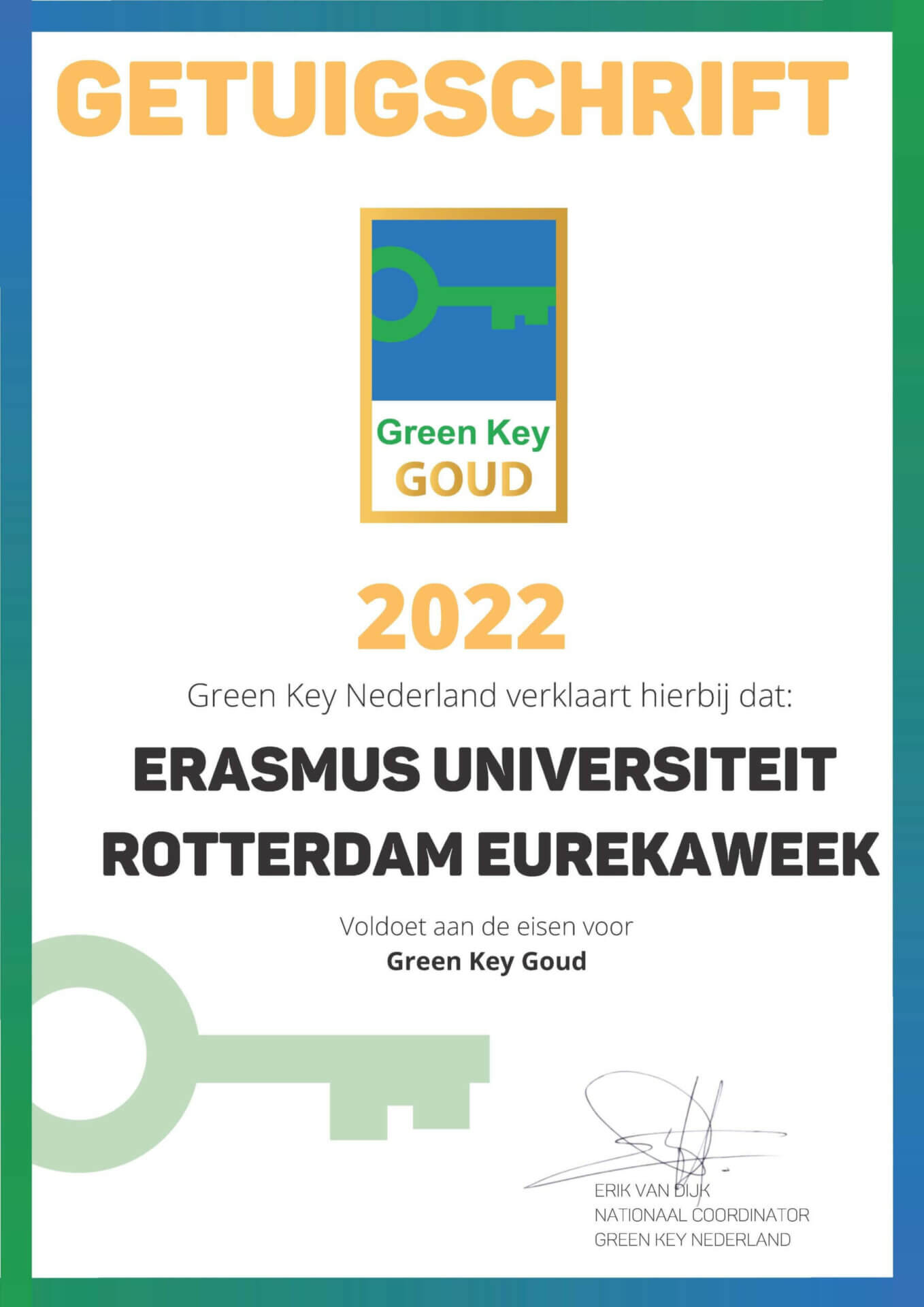 Gold Award
The Eurekaweek Board has signed a CSR declaration that underlines the importance of sustainability and corporate social responsibility. With our initiatives we have won the Green Key Gold certificate for the Eurekaweek 2022.
Read more about our efforts to be environmental friendly in our CSR statement.