Never Less
Internal competition
Never Less is characterized by its illustrious internal competition. Every Monday evening, 12 Never Less teams spread over 4 fields play an internal competition. There is a spring, autumn and indoor competition.
Mixed teams
Men and women, beginners and advanced, freshmen and older members; everyone plays together. This proves to be an educational challenge for experienced players and a good chance for new players to learn to play hockey at a fast pace.
Off the field
Besides hockey, Never Less also has many social activities: members weekend, gala, hockey parties, drinks, and so on! As a result, you will also get to know the other Never Less teams!
Follow them on Social Media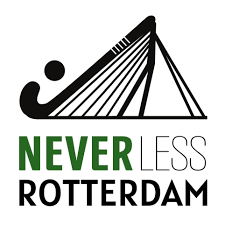 For privacy reasons Vimeo needs your permission to be loaded. For more details, please see our
Privacy Policy
.
I Accept